Bus charter: company information of City Tours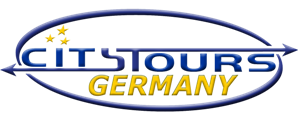 The charter coach company Frankfurt Bus is an offer brought to you by the international tour operator City Tours, which has its seat at the address Hauptstraße 34, D-99439 Jena. From here, City Tours operates with the company name "City Tours GmbH - Deutschland", company registration number HRB 515435 at the court of Jena and VAT identification number DE815344109. Together with bus rental companies from entire Germany, City Tours offers professional charter coach service and minibus rental for transfers and sightseeing tours of any kind. Every contract concluded with the City Tours group of companies is subject to the general terms and conditions of City Tours Europe. This particularly applies also to each bus reservation made through Frankfurt Bus. More information about the business activity of City Tours in Germany is available on the german City Tours website.
Important information about City Tours
The following data can be important when renting a bus through Frankfurt Bus:
Legal form: limited liability company according to Austrian law.
Stock capital: EUR 35.000,00.
CEO: Alexander Ehrlich
Authorized signatory: Katarina Bachner
National tax number: 312/5700/2664
Phone: +49 172 83 44 164 or +43 1 966 02 61
Fax: +49 322 21 73 95 74
More information about Frankfurt Bus and City Tours
For more information about our bus rental service and our general business activities in Germany and entire Europe, we are available at !