Bus tours from Frankfurt am Main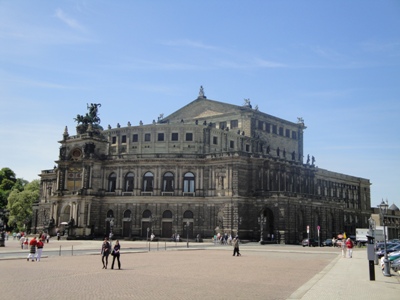 Through the bus charter company Frankfurt Bus you can rent coaches for any kind of bus tours in Germany as well as for bus tours in Europe. No matter whether you want to travel to Berlin, Dresden or Leipzig - or maybe even to Austria, Slovenia, Italy, France or to the Netherlands -, we will be pleased to make you an offer for your individual bus charter and provide you with the most suitable LDC coach for your travel in Europe. If needed, we can also help you design your itinerary.
Bus tours in Germany
Germany has many interesting cities, places of interest and sights that merit to be visited during a bus tour. The charter LDC coaches of Frankfurt Bus are at your complete disposal for your long distance bus tours according to your personal wishes and preferences. Whether you want to undertake a bus tour to Berlin, visit Dresden or travel to Munich, our buses are always available - as well as for bus tours to Hamburg or Rostock. If you need this kind of help, our professional team can also help you design your itinerary and book all required services, including hotel rooms, concert tickets, tourguides and restaurant meals for your group.
Available LDC coaches
According to the size of your travel party, we can provide you with LDC coaches of different sizes. You can rent LDC minivans with eight passenger seats and a professional driver, or you can charter 20-seater minibuses and 50-seater LDC coaches according to your needs. For larger groups, we can also rent out LDC coaches of bigger size, like 60-seaters, 65-seaters and double-decker buses.
Rent a LDC coach in Frankfurt?
If you are planning a bus tour through Germany or other parts of Europe and are looking for a LDC charter coach with driver, please write us your request to . Send us your rough itinerary (please mention at least the travel dates and the names of the cities which you plan to visit!) and we will gladly provide you with a price offer for your long distance bus tour by LDC coach with driver.